What is Boho Style?
Your definitive guide to summer's hottest trend.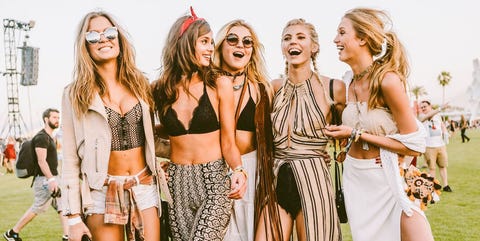 The term "boho" gets thrown around a lot these days, especially in connection with music festivals like Coachella and the celebs who love them — Vanessa Hudgens, Emily Ratajkowski, and pretty much every model who has ever walked the runway for Victoria's Secret — but what exactly does it mean?
Short for "bohemian," boho as a style is most closely associated with the hippies of the '60s and '70s, but the truth is it borrows from so many fashion subcultures and time periods that almost any outfit can be "boho" if you style it right. Especially if you mix in a few of these elements along the way.